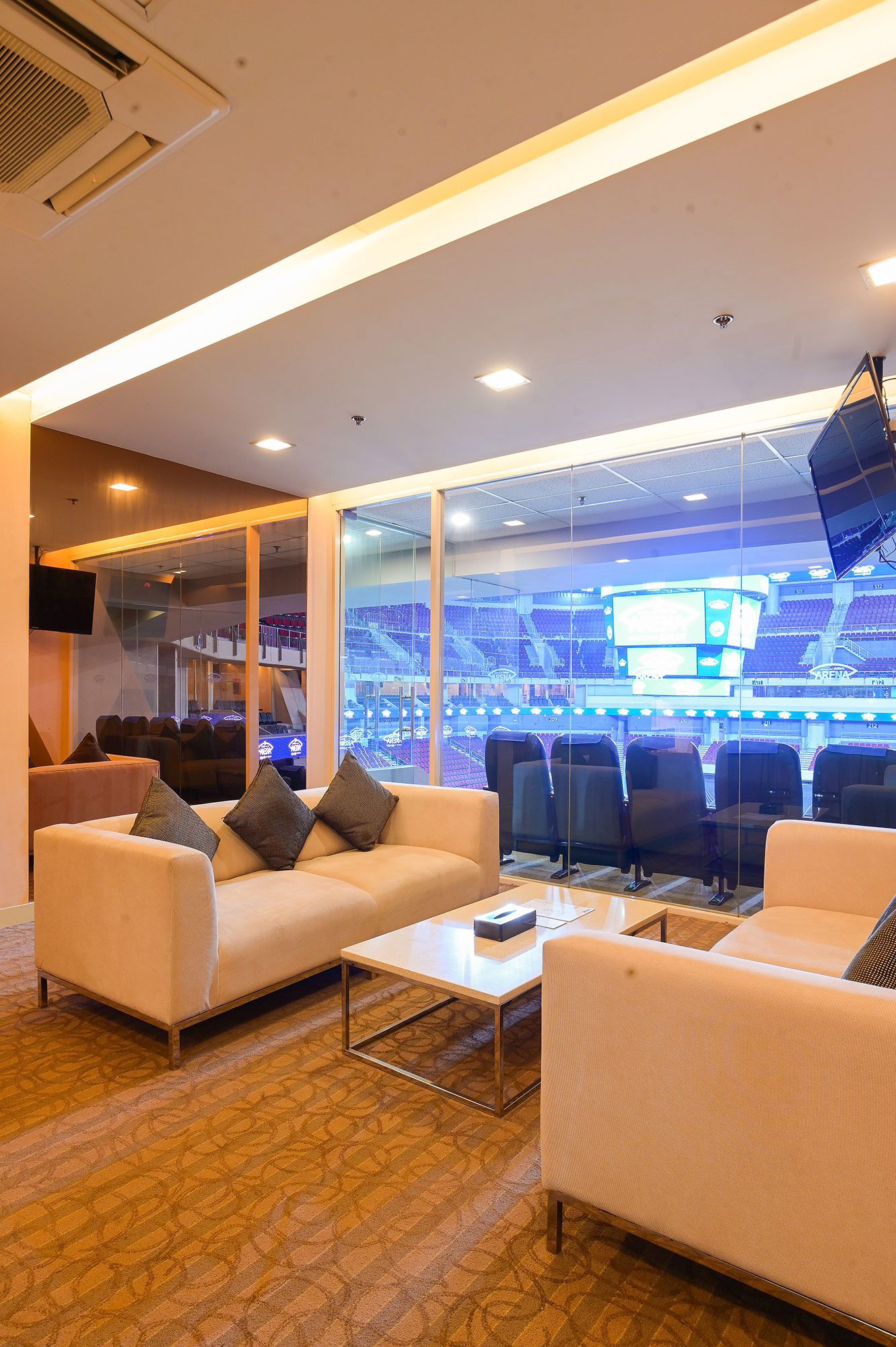 EVENT SUITES
A great view, comfortable space, and top-notch services for sporting event fans and concert-goers – the Event Suites.
This is a private deluxe room that offers an exclusive spot to enjoy the arena's events. The Event Suites are also located just above the lower box section, making it one of the most coveted seats during live events.
It is available for a per-event basis lease.