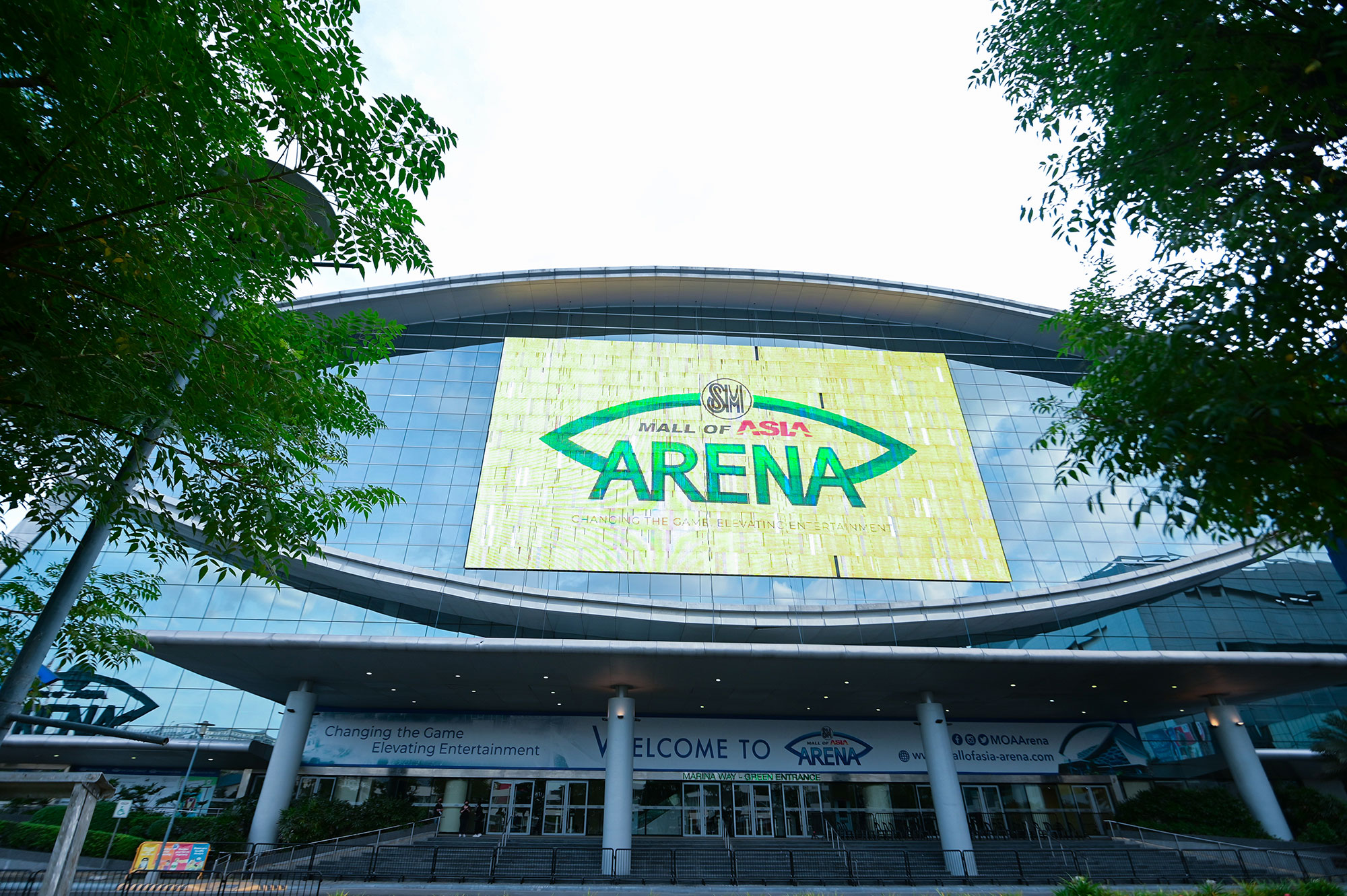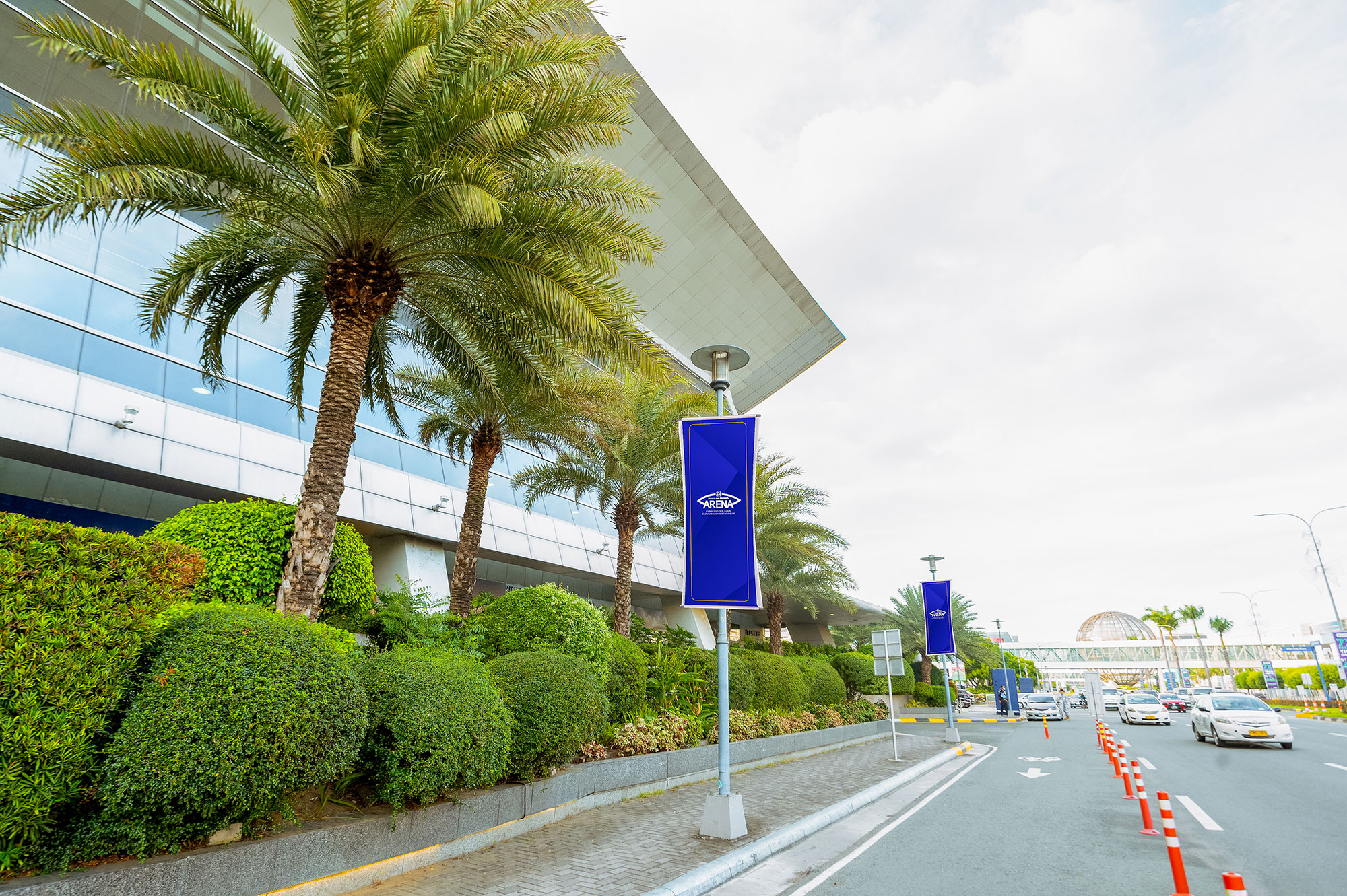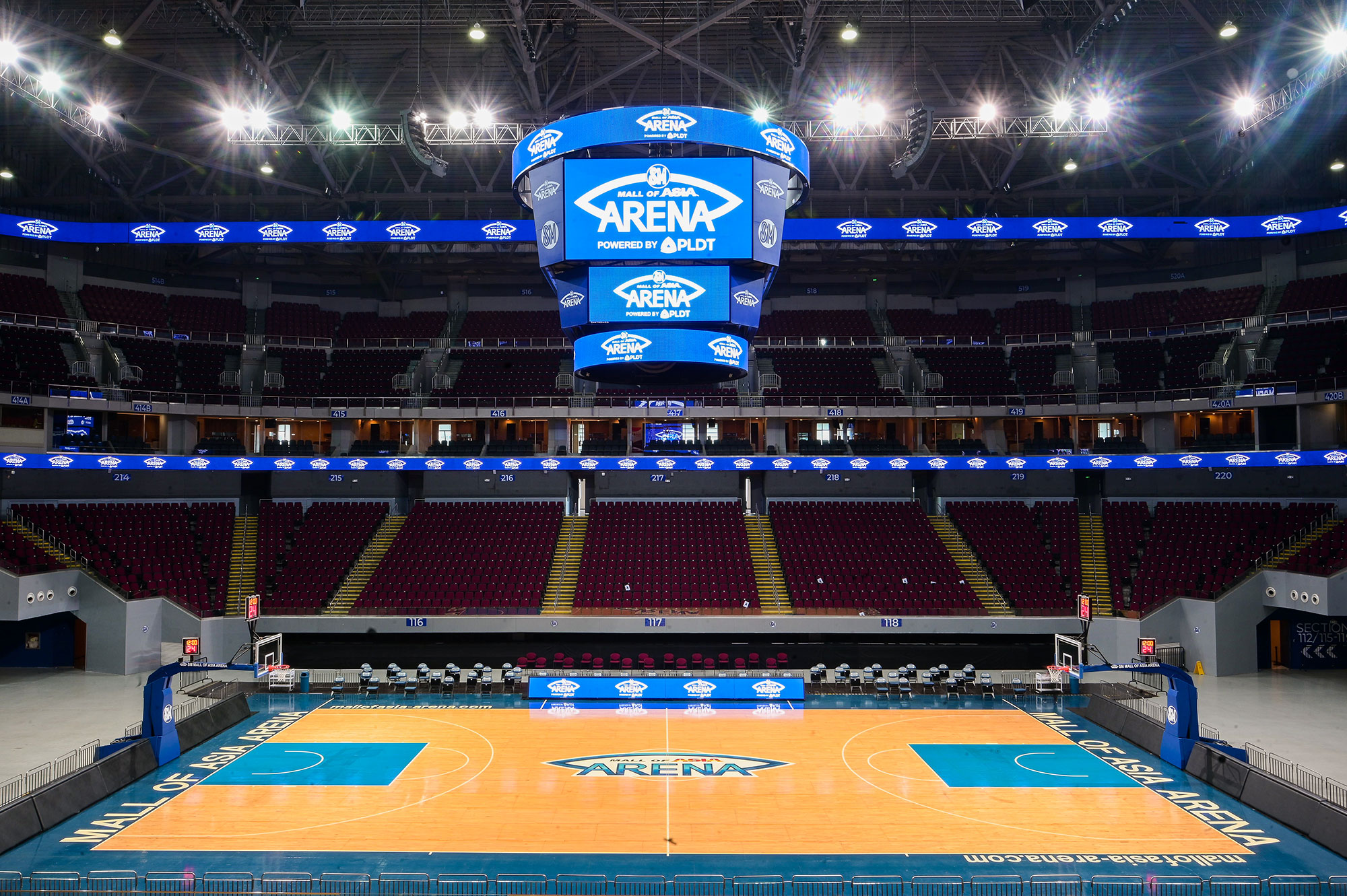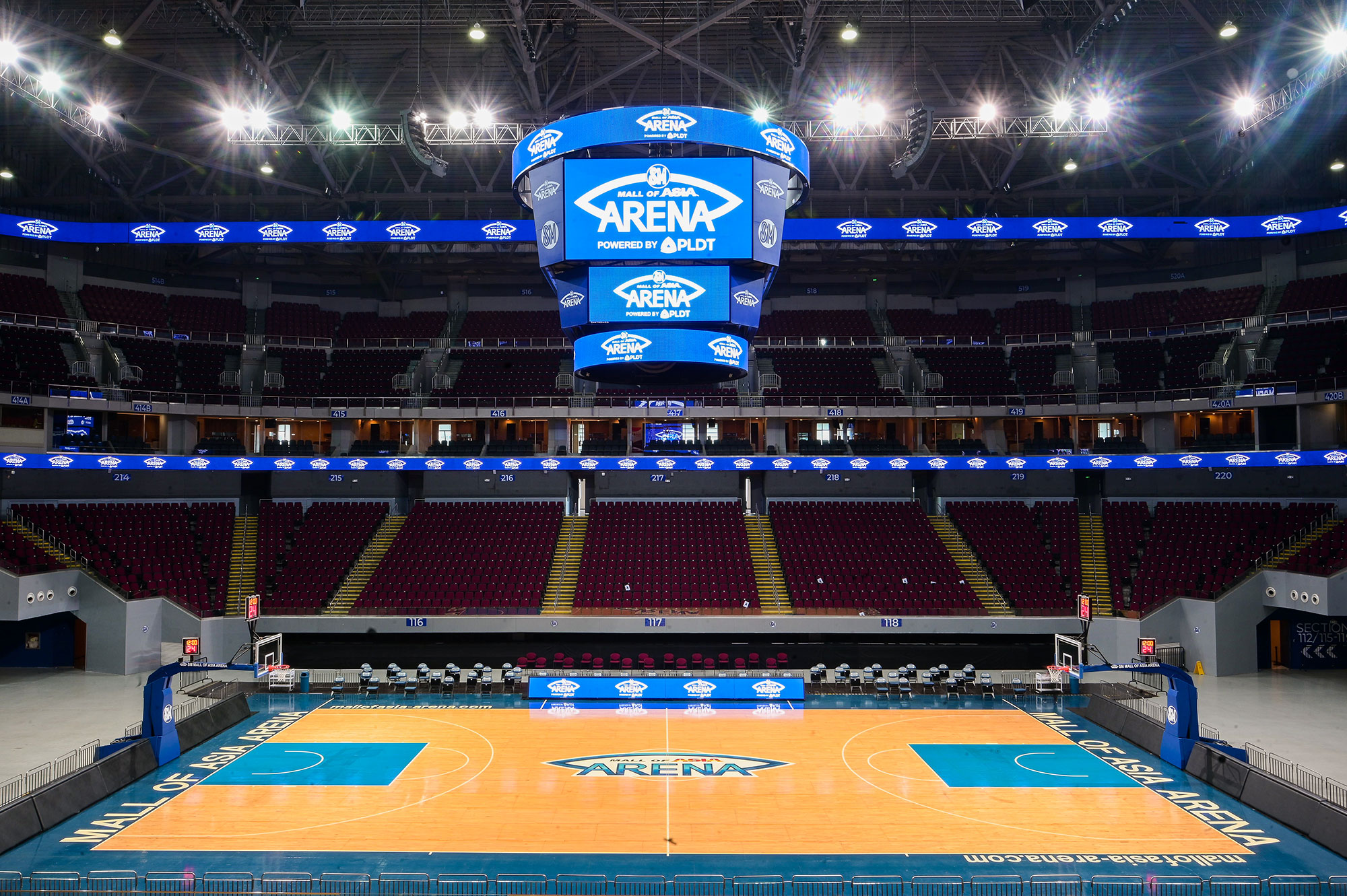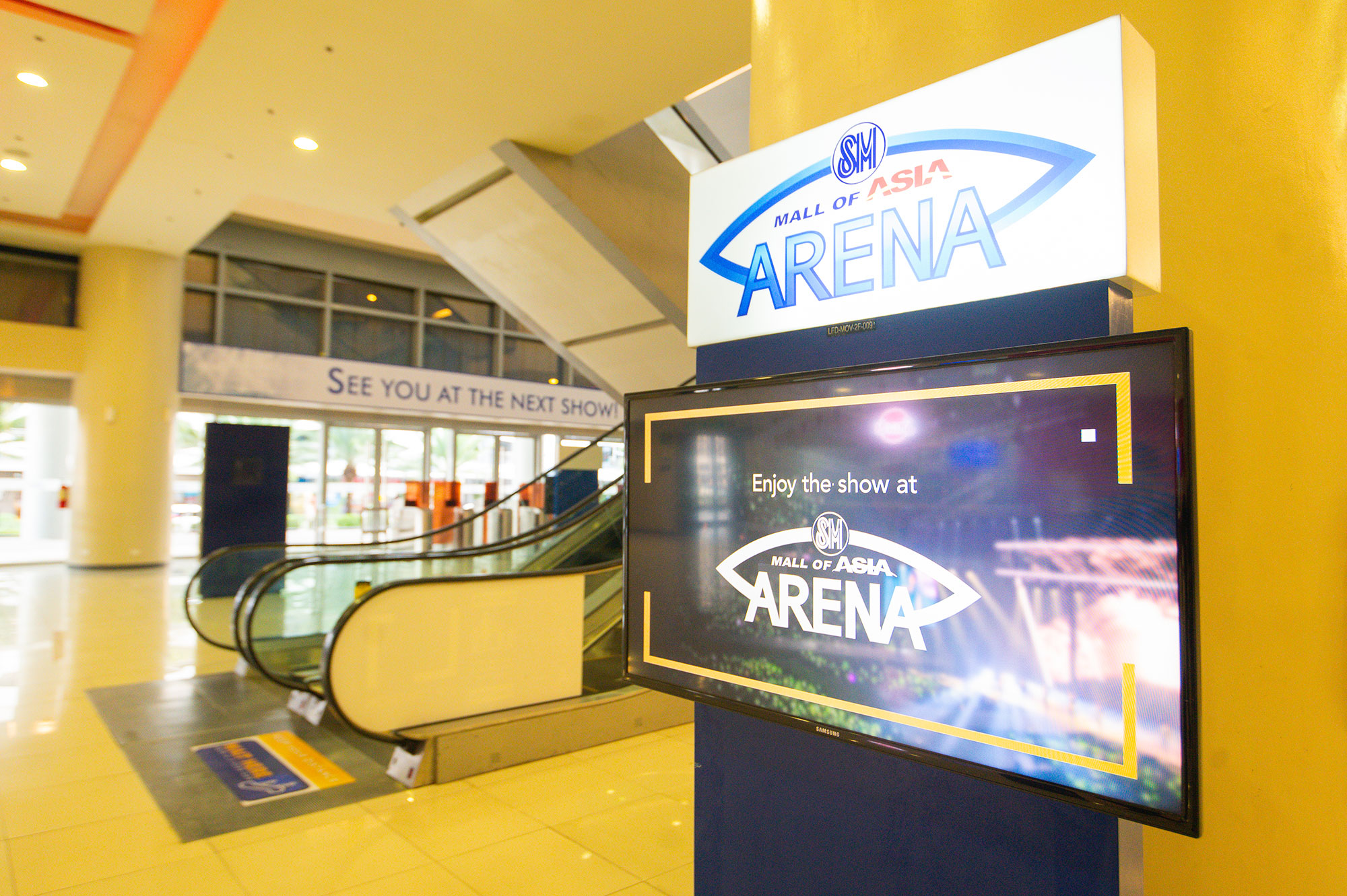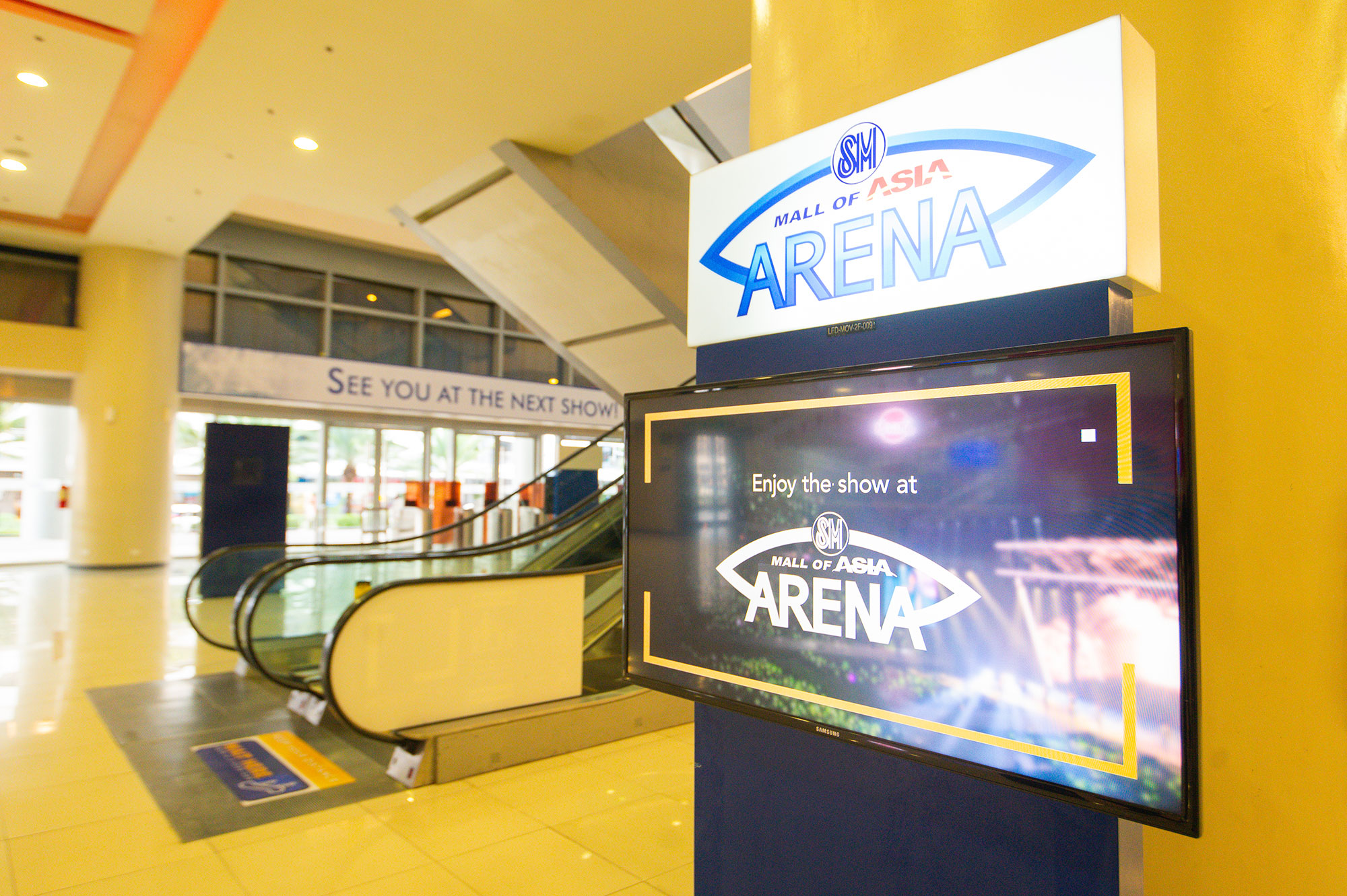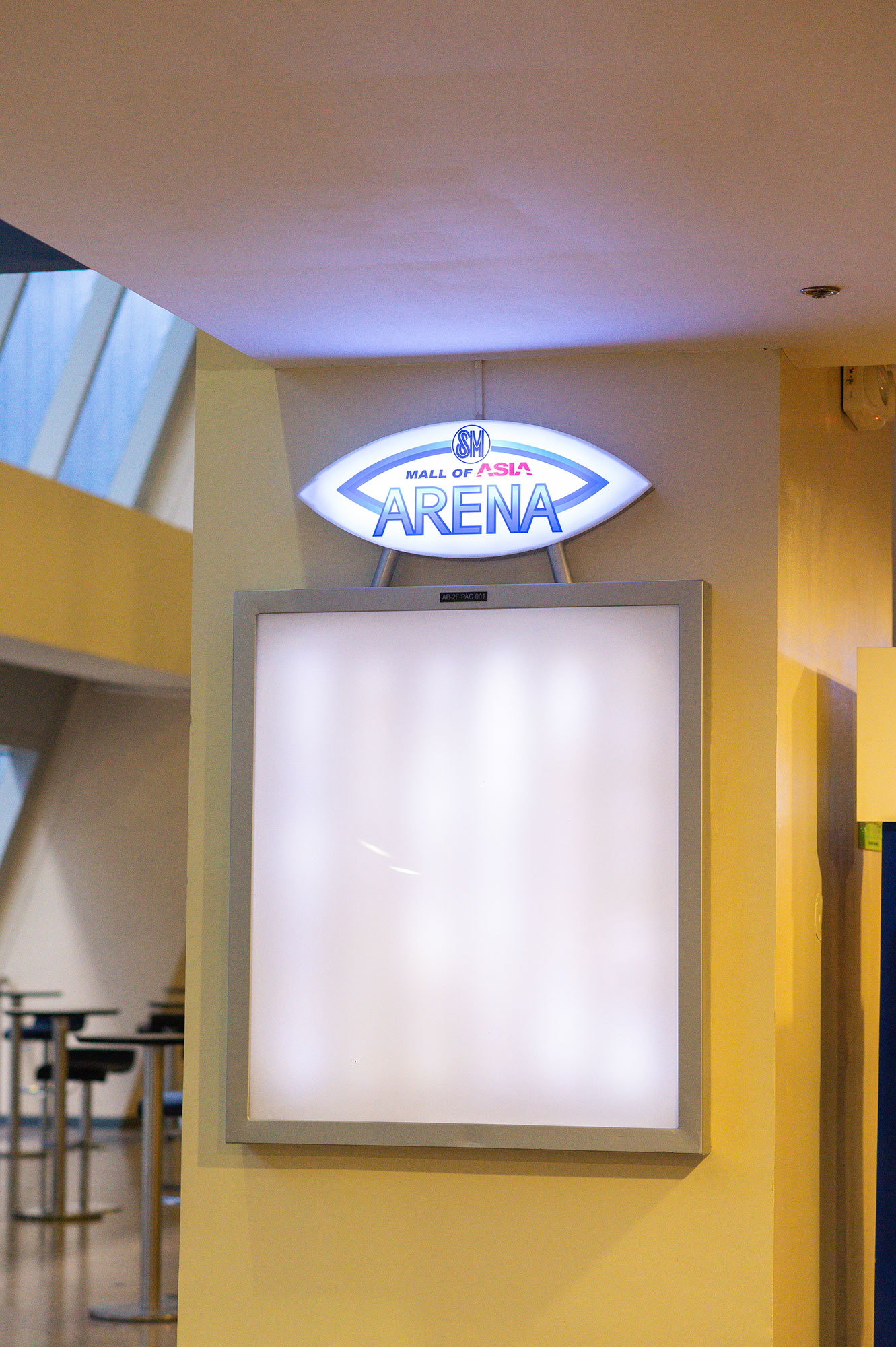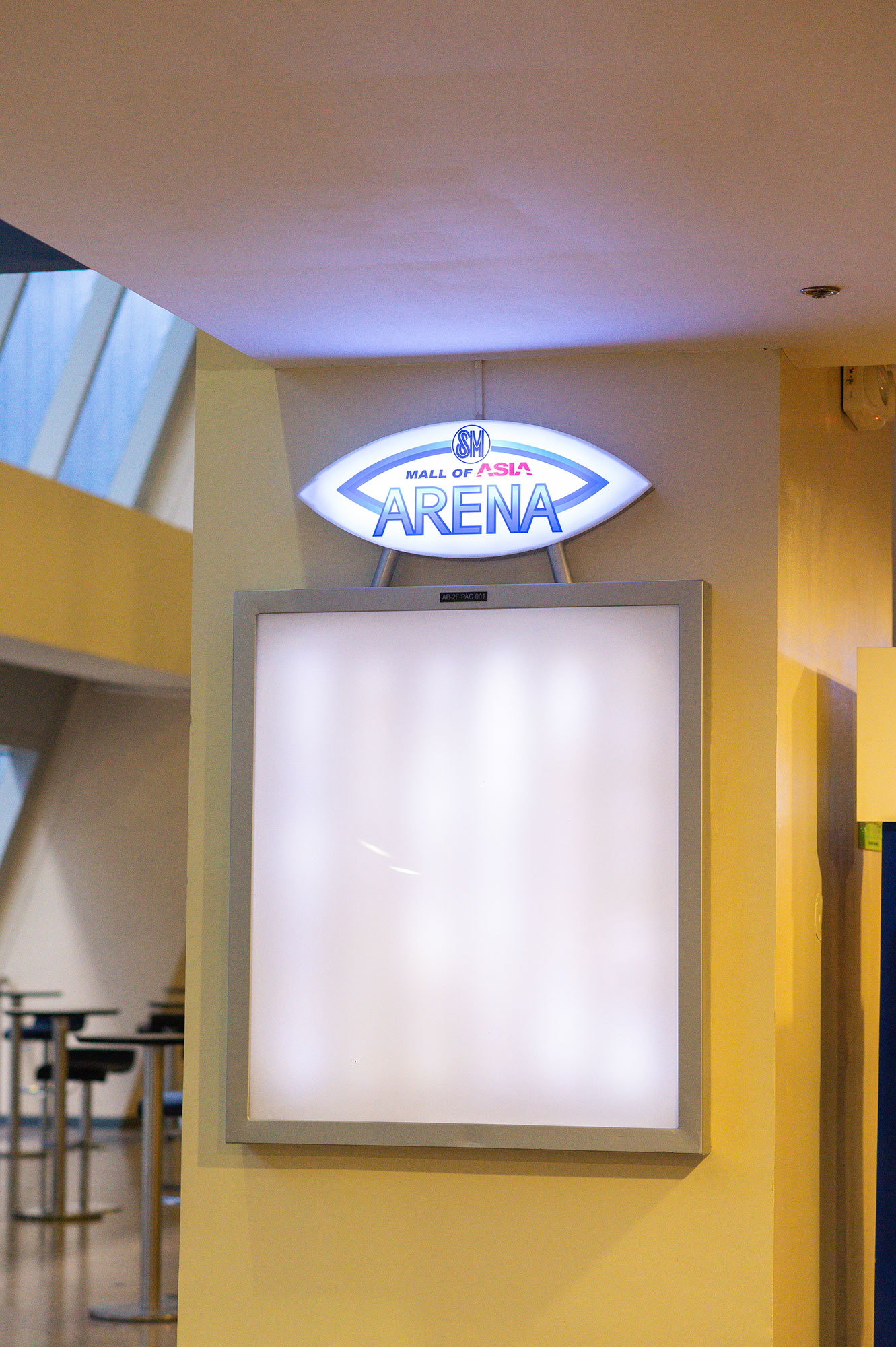 info-n-services_scrolling-page1_new-optimized
info-n-services_scrolling-page5_new-optimized
info-n-services_scrolling-page4_new-optimized
info-n-services_scrolling-page2_new-optimized
info-n-services_scrolling-page3_new-optimized
AD SPACES
Corporate brands and partners are given opportunities to maximize the use of the huge hallways for below-the-line activities. Long term and short term ad spaces are also available in the venue.
CAR PARKS & DROP-OFF; ACCESS & TRANSPORT
Parking-wise, the SM Mall of Asia Arena has accessible parking areas around its vicinity. Apart from the Mall of Asia Parking Facility (South Wing), the neighboring Mall of Asia Arena Annex (MAAX) building can accommodate up to 1,400 parking slots. Also, with the opening of the new NU Mall of Asia (NUMA) Building, another 720 parking slots are added for your convenience.
PROHIBITED ITEMS
SM Mall of Asia Arena is committed to creating and maintaining a safe, comfortable, and family-friendly sports and entertainment hub.
The following items are prohibited inside the SM Mall of Asia Arena: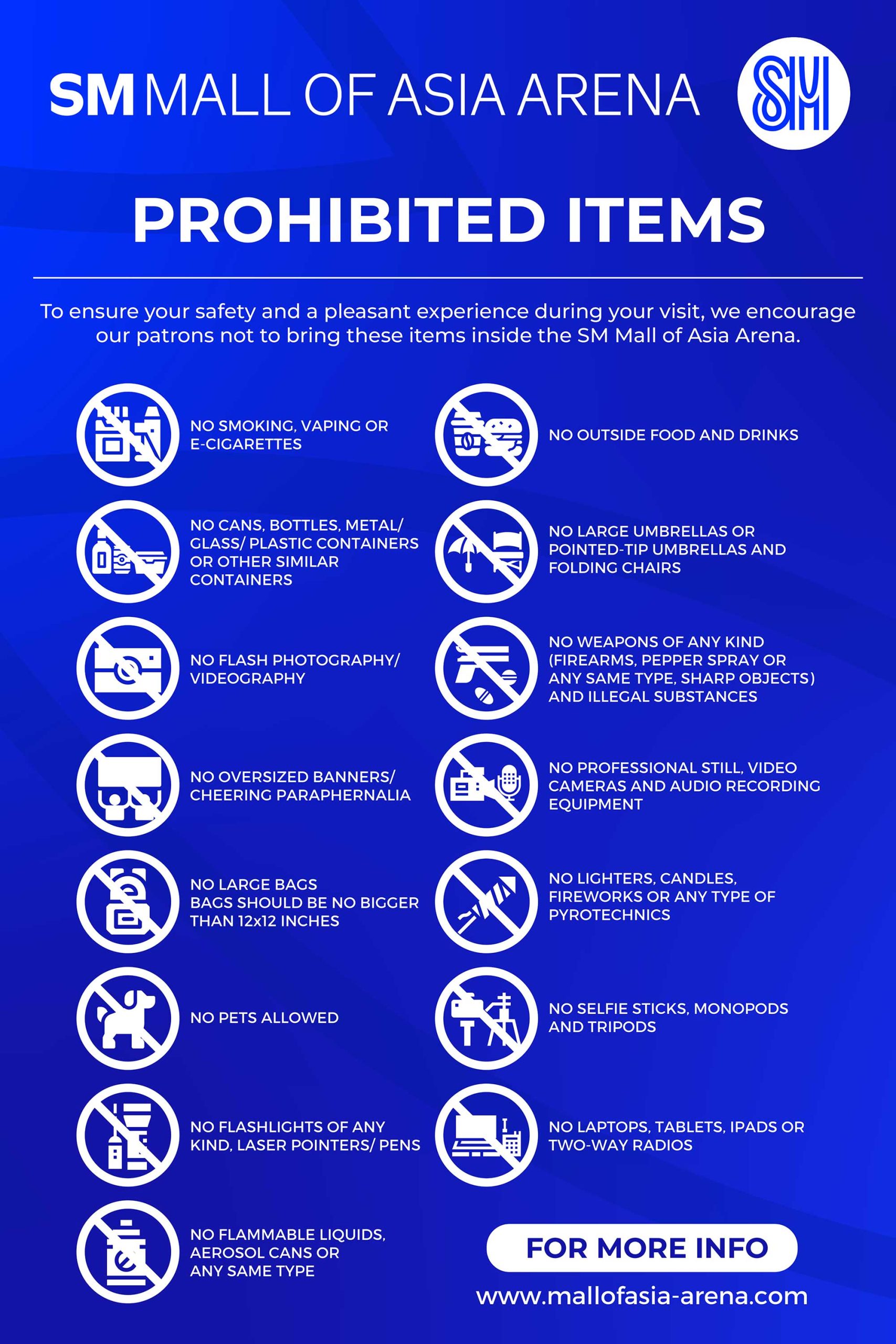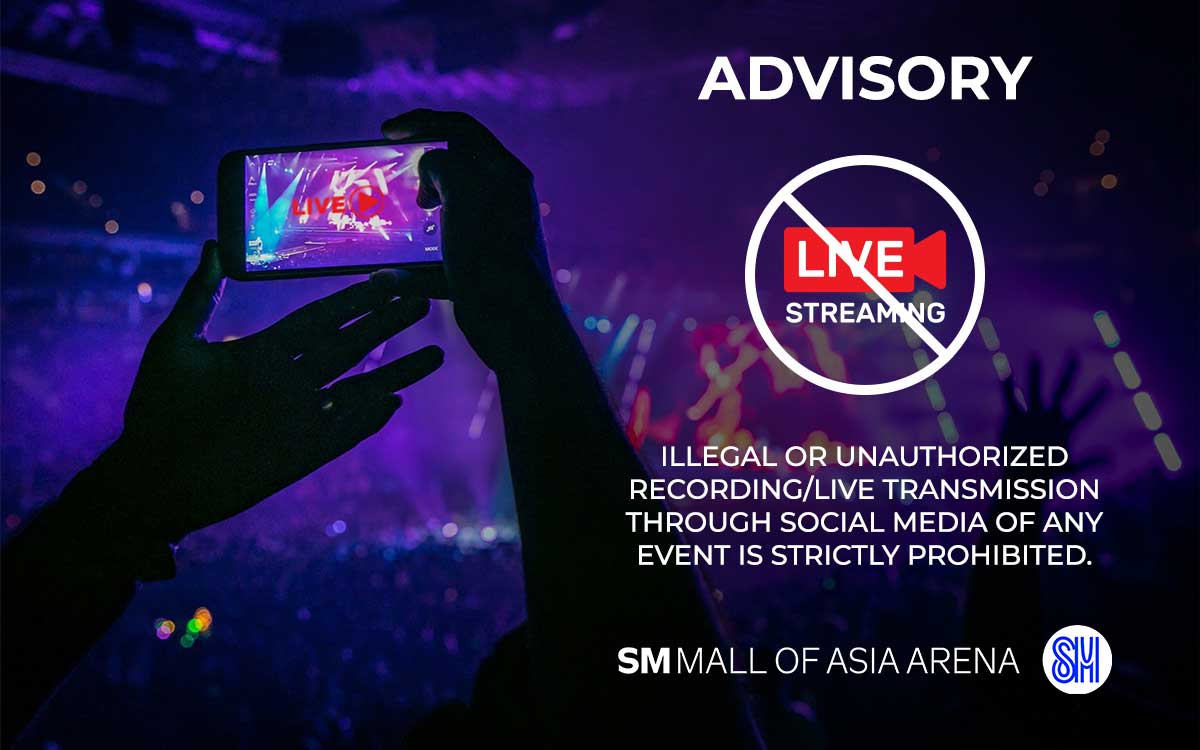 SM-MOAA-PROHIBITED-ITEM-aug-2023
SM-MOAA-prohibited-Live-Streaming-aug-2023
The Mall of Asia Arena's in-house channels and the whole of SM Group may be tapped in the course of promoting shows and events as part of our partner's booking mileage.
SPECIAL EVENT BOOKINGS
The Mall of Asia Arena is a flexible venue that can adapt to all sorts of events—from an intimate sit-down dinner and medium-sized concert of 4,000 to a full-house seating capacity of 20,000 patrons for sports events.
This five-level ultramodern events venue also boasts of Robbins floorings, center-hung scoreboards by Daktroniks, retractable Spalding basketball goals, and L.E.D. ribbon boards—all of international standards. It also employs the leading plug-and-play set-up that can enable live beaming through SM cinema theatres nationwide.
CATERING INFORMATION
Have a worry-free get-together!
Snack Time offers customized catering packages, helping customers find the most affordable offerings while maintaining the right balance of great tasting and nutritious food. Give only the best for your guests by choosing Snack Time catering services to go with your event or corporate happenings.
For inquiries, you may contact our Food Service and Merchandise team at 8-470-2222.
ADVERTISE WITH US
Mall of Asia Arena Media Mesh - The Biggest LED Billboard in the Philippines
Location: Mall of Asia Arena (Marina Way)
Orientation: Seen by traffic going to MOA Arena, SMX, South Parking & Bay Area. Also seen along J.W. Diokno Boulevard.
No. of Spots: 96 - 100 spots per day
Length of Ads: 10 seconds
Material: FA to be provided by the client
Technical Details:
MOA Arena Media Mesh Screen: 1920 x 1080 pixels
Total Area: 702 sqm
H x W: 36 x 19.5
Content formats:
Your Ad Seen By:
6,000 to 8,000 motorists parked at SM Mall of Asia daily
200,000 to 300,000 mall goers on weekdays
300,000 to 500,000 mall goers on weekends
---
For media mesh and advertising inquiries, email us at partnerships@mallofasia-arena.com or send an online inquiry here: